Veneers
You can have a Hollywood smile with the help of veneers.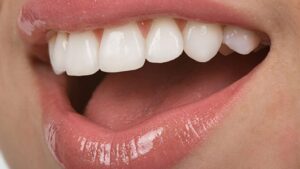 Veneers can make your chipped, cracked or discolored teeth look beautiful. Veneers can also help close gaps in your smile.
Reason to get veneers
Whiten your smile
Fix minor cosmetic problems (stains or chips)
Close minor gaps
Fix misaligned, irregularly shaped or uneven teeth
Replace damaged tooth enamel
A dental veneer is a thin layer of porcelain or composite that is bonded to the front of the tooth. Veneers are custom made to fit your mouth. Veneers are a great alternative to otherwise painful dental procedures to improve the appearance of your smile.
You can have a beautiful new smile with only two visits to the office. In the fist visit an impression is taken and the teeth are prepared. In the second visit the veneer is bonded to the teeth with dental cement and is hardened with an ultra violet light.
Veneers are permanent so it is important to take care of them. You can help keep your beautiful new smile white by avoiding drinks that stain your teeth, such as red wine, coffee and tea.
Below is an example of recent patient who had veneers done. The patient came to our office and wanted to enhance his smile. We did two minimally prepped veneers for him. Our Ceramist matched the shade of the veneers to fit with the rest of the patients smile.
before

after
If you are in the Encino, Sherman Oaks, Tarzana area, give us a call 818-990-6659. Check out our new patients special